• barcelona • catalunia • catalunya • edit • metro • spain • subway • train • vrctor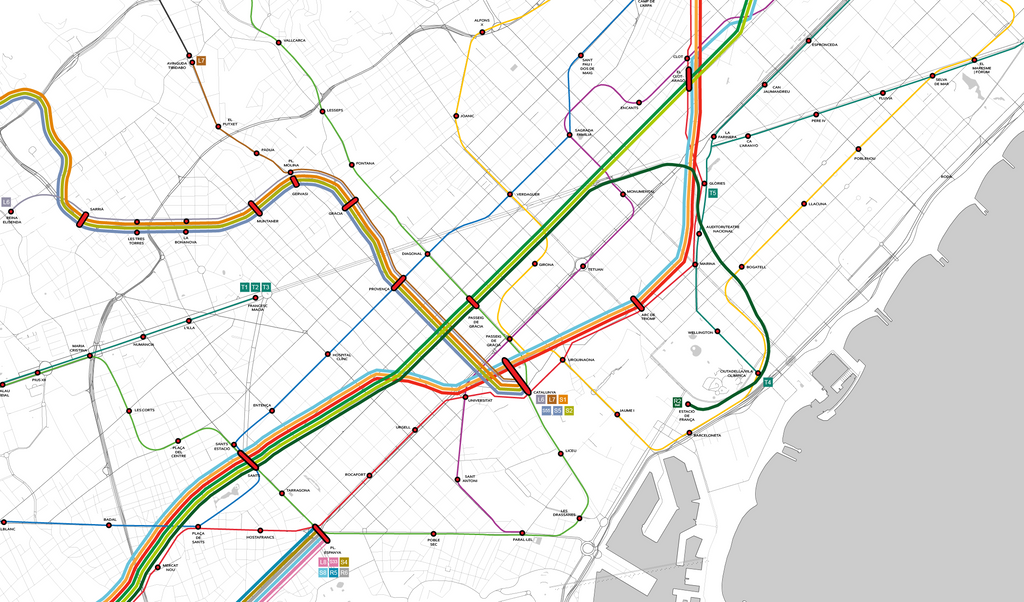 We created a beautiful map of the public transport network of Barcelona, Catalonia, Spain. Each element: subway /  metro and train stations and stops, lines and street network is fully editable in Adobe Illustrator. Please visit the Barcelona Public Transport Map page. Barcelona metroThe Barcelona Metro (Catalan and Spanish: Metro de Barcelona)[a] is an unofficial brand name for an extensive network of rapid transit electrified railway lines that run mostly underground in central Barcelona and into the city's suburbs. It is part of the larger public transport system of Barcelona, the capital of Catalonia (Spain), with unified fares under the...
---
• design • edit • manhattan • Map • new york • ny • ny city • street map • vector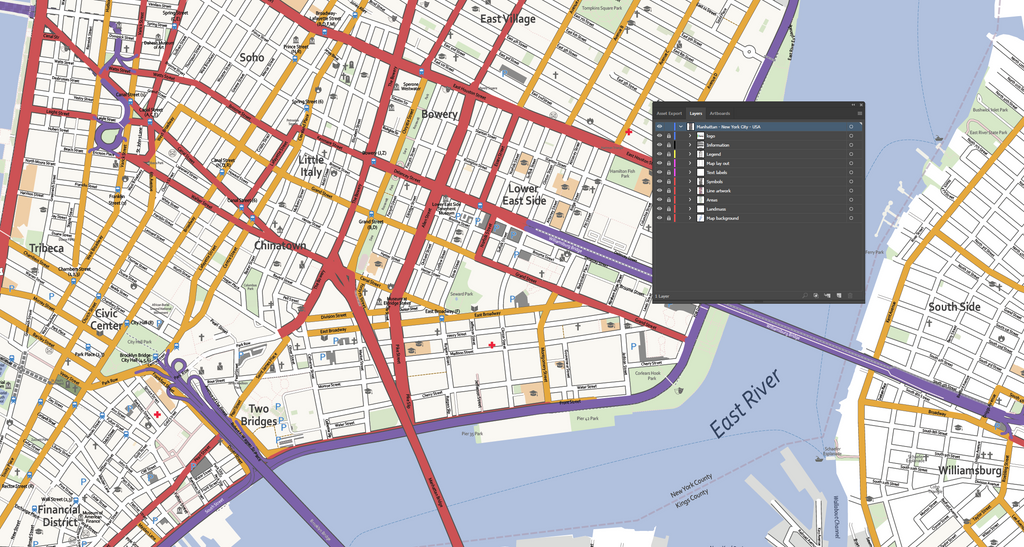 Manhattan, New York City NY USA, is the geographically smallest and most densely populated borough of New York. It is home to Central Park, neighbourhoods like Harlem, SoHo, the financial District, Chelsea and TriBeCa. Our cartography team designed an up to date, accurate and highly detailed map at a street level of Manhattan. Ready to use or modify each map layer or map element yourself in your favourite design software tool like Adobe Illustrator.   Manhattan is the cultural, administrative, and financial center of New York City and contains the headquarters of many major multinational corporations, the United Nations Headquarters, Wall Street, and a number of important universities. Manhattan is...